Everything you need to know about funeral flowers.
Traditionally, flowers represent growth, new life, and movement forward. They also signify compassion, love and warmth. While it is not mandatory that people send funeral or condolence flowers, many people choose to express their love and respect for the deceased and their families in this way. Flowers are often sent to the church, the funeral home, or the family's home. The use of funeral flowers can vary among cultures so it is important to keep that in mind when considering sending funeral flowers.
Types of Funeral Flower Arrangements
There are a variety of funeral flower arrangements to choose from, each with their own function:
Wreaths- circular floral arrangements that represent eternal life
Floral Arrangements- general floral arrangement that can be anything from cut flowers to potted flowers
Sprays- arrangements that are viewed from one side only and are positioned near the casket
Casket Sprays- a central flower arrangement that sits on top of the casket (usually organized by the immediate family)
Inside Pieces- placed inside the casket such as satin hearts, nosegays or small sprays
Choosing the Type of Flowers
There are no right or wrong type of flowers to choose. However, there are traditional flower options such as carnations, chrysanthemums, gladioli, lilies, and roses. Each flower has its own unique meaning. For example, one might choose roses to express love and lilies to represent peace. Another option would be to choose a flower based upon the deceased's favorite color or flower, if they had one.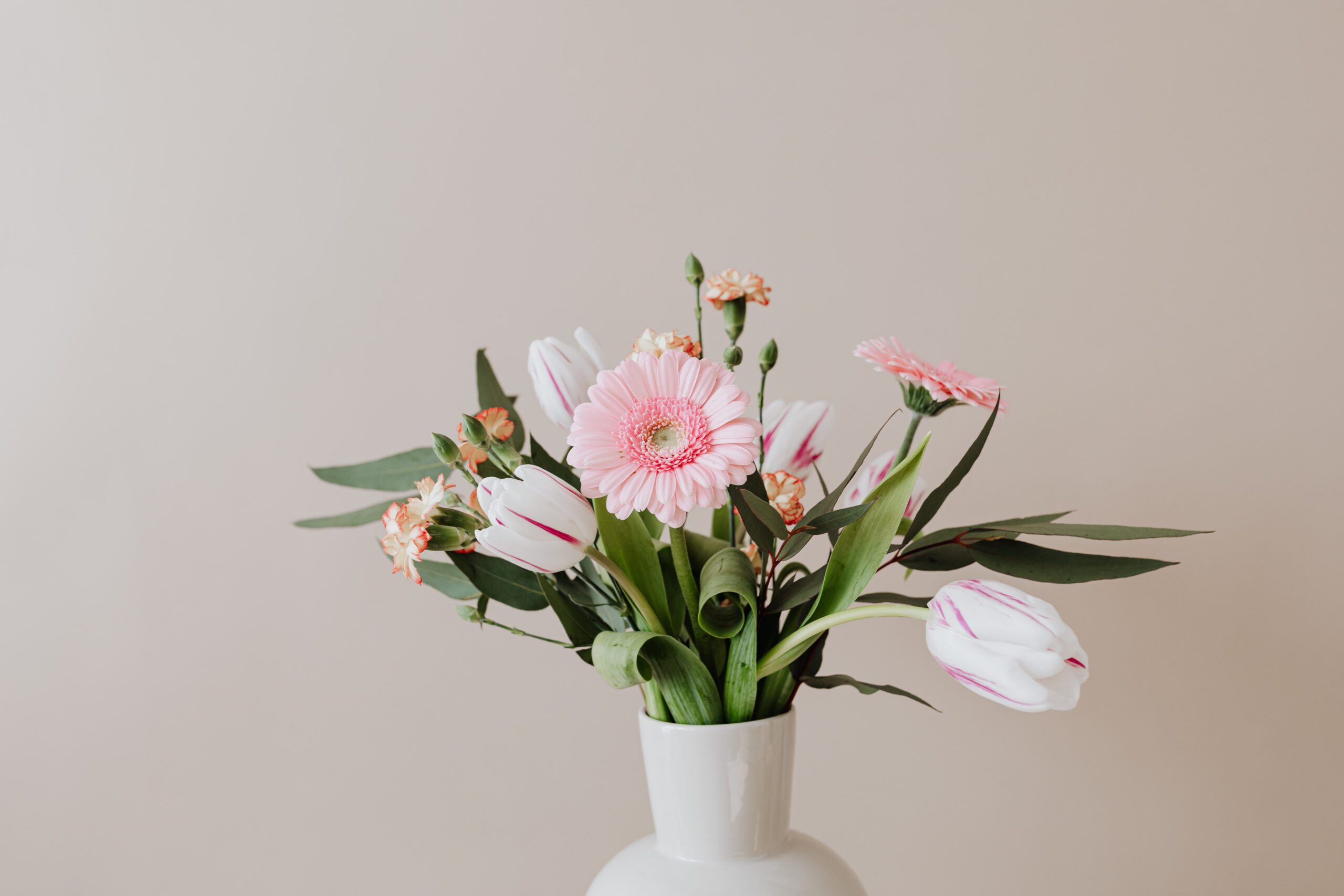 Pre-Plan Your Funeral Today
Give you and your loved ones peace of mind.
I'm so glad I chose to pre-plan my funeral so that my loved ones don't have to make the difficult decisions when I pass.
Address
510 Century Blvd. Wilmington, DE 19808
Email
info@funeralinsurance.com